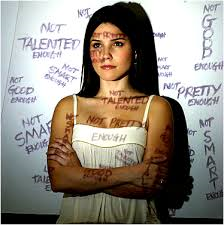 There Is A Girl That Needs Your Unique Life Coaching Solution! As A Certified Girl's Self-Esteem Coach You Can Empower the World of A Girl™! When A Girl Has Positive Self-Esteem It Can Make Her UNSTOPPABLE In Her Quest For Success! Help Her Become The Best Version Of Herself That She Can Be, By Pursing Your Purpose As A Coach For Girls!
Do you have a burning passion to make a difference in the life of a girl? Do you notice the problems that girls are experiencing because of having low self-esteem? Would you love to offer a solution for some of the problems that girls are facing because of low self-esteem? Do you feel like it is part of your purpose to coach girls, or to provide workshops, retreats or seminars to help her lead a successful life? Can you picture yourself providing coaching services that are dedicated to the success of girls?
If you answered yes to any of the above questions then becoming a Certified Girl's Self-Esteem Coach™ may be the next perfect step for you! The Certified Girl's Self-Esteem Coach™ (CGSEC) training program is for visionary leaders who are dedicated to making a difference in the future of girls! You will gain expertise and strategies to successfully coach girls, and to open your own coaching practice. If this has been a dream for you, then you are at the right place!
Through our clear, step-by-step, practical training system you will not only learn powerful strategies while you are training, but you will also have amazing reference material as you are coaching girls, and launching your practice. You will literally be able to implement the information you learn after the first two training sessions.
About the Program:
The Certified Girl's Self-Esteem Coach™ is a coach that specializes in the self-esteem of girls. This certification opportunity is for females only. This certification is designed to empower girls to focus on inner beauty, positive self-esteem and appreciation. Our program is designed to help her be successful in every area of her life. You will gain skills and tools to work with girls on her inner belief system so that she will create a positive environment and future. This can be mastered by empowering her from the inside out. You will gain key skills to assist girls to grow up into successful women.
It is important for girls to have healthy self-esteem so that she knows who she truly is on the inside, and develop a life map that can take her where she needs to go to be successful. Armed with the fact that pregnancy STD's, depression, eating disorders and feelings of inadequacy are at a all-time high among pre-adolescent and adolescent girls. Our programs will assist her to cultivate confidence, positivity and creativity from the inside-out!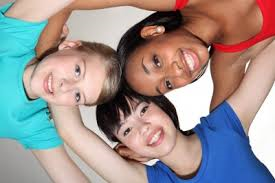 Dual Certification Opportunity:
Once you have successfully completed the program you will also receive certification as a Certified Positive Body Image Coach™. This is a great complement to your girl's self-esteem certification, and it can help you to empower girls to embrace their bodies in a positive way that elevates their confidence and self-esteem.
How to Access Your Class:
This is a 10 week certification program. You will log in weekly to access your program materials. Class information is uploaded every Monday by 8 a.m. (EST). You will receive your recorded class through a download (MP3 format), you can click and listen to the recorded class right from your computer, or your phone, or you can download the information. You will log into your user friendly online student center to download your training materials (recorded classes and modules). The only thing you do is log in and click and listen and read or download to read and listen later. It really is that simple!
Many of our students create a 3 ring binder of their program modules. This is great not only during your training, but after your training as well for future reference for years to come.
The only thing that you will need for class is internet access, an e-mail address for the trainer to communicate with you, and adobe reader to download your modules. If you don't have adobe reader you can download it here for free http://get.adobe.com/reader/ this will allow you to download your modules in PDF format.
There are also weekly assignments and a final exam (you must receive a 80% or greater on the final exam to qualify for certification).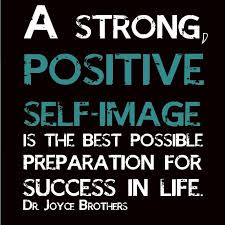 Coaching Topics Covered:
The Essentials of Coaching
Coaching Skills for Girls
Coaching Strategies for Girls
Coaching Success for Girls
Designing a Coaching Session for Girls
Designing a Group Program for Girls
Designing Workshops for Girls
Sharing Your Story to Inspire Girls
Girls Self-Esteem Topics Covered:
Roles of a Certified Girl's Self-Esteem Coach
Self-Esteem Attitude and Behaviors
Low Self-Esteem vs. High Self-Esteem
Symptoms of Low Self-Esteem
Causes of Low Self-Esteem
Why Early Intervention is the Key to Success
Empowering Girl's to Leverage her Success through Positivity
Positive Self-Esteem Characteristics
Key Ingredients to Assist Girls to Bounce Back from Low Self-Esteem
25 Ways That You Can Help Girls Maintain Positive Self-Esteem
20 point guide for girls to foster positive self-esteem
Positive Self-Talk and Self-Esteem
Empowering Self-Esteem With Positive Affirmations
Educating Parents on their Role and Positive Self-Esteem
Setting up Successful Workshops and Seminars
Ways to Generate Additional Income as a Certified Girls Self-Esteem Coach
Marketing Your Services as a Certified Girl's Self-Esteem Coach
Bullying Awareness and Prevention for Girls:
The Definition of Bullying
Typical Bullying Behavior
Empowering Girls Against Bullying
How to Help Stop Bullying
Bullying Tips for Parents
Promoting Positive Body Image in Girls:
Promoting Positive Body Image in Girls
Body Image and Self-Esteem
Why a Positive Body Image Matters
How to Help Girls Embrace Self-Love
Tips to Help Parents Promote Positive Body Image
Parenting and Family Topics:
Parenting and Positive Self-Esteem
Encouraging Your Daughter to Feel Valuable
Being a Positive Role Model and Influence
How to Foster Healthy Self-Esteem
The Role of the Family in Self-Esteem
Organization and the Family Unit
Family Values and Connecting
Tips for Launching a Coaching Business
Tips for Charging for Your Services
Tips to Market Your Services
Coach Training Support Package:
Our program is concise and thorough, but these additional benefits have been included for you just in case you would need any additional guidance or support.
The coach training support package is designed to assist with your success as a coaching student and as a coach. Even though you are completing this program online you will not be on your journey alone. You have a personal mentor there to assist you every step of the way. You have an abundance of support available to assist you to be the best coach that you can be. Your package benefits are listed below.
1) Vision Board Resources:
The vision board resources are designed to help you powerfully bring your business and life dreams into manifestation. The resources are not only beneficial for you to use during your program, but after your program as well.
2) Journal Pack:
The journal pack is for you to use during or after your program has ended. It is great for you to journal your process, affirmations, goals, and other things that can contribute to your success during and after your program has ended.
3) Personalized One-On-One E-mail Coach Mentoring (During your program):
This program includes daily or weekly personalized e-mail coach mentoring from the trainer, during your program. You may ask any questions related to your weekly program materials, coaching skills, business development or your assignments. The trainer will respond with a specific and personalized response.
You will receive specific feedback customized for your specific needs. The trainer's reply will be personalized, clear and concise. She will respond to you with ideas, feedback and suggestions. She will work with you to implement strategies and help you stay on track. She will assist you with accomplishing your goal of coach certification, and being a successful coach.
This personalized e-mail coach mentoring opportunity is a perfect companion to the independent study program to help enhance your learning and your program success.
4) One Live Coach Mentoring Session (During Your Program):
Your live coach mentoring session can address any questions you have regarding your program. This is also good for private training needs, brainstorming, sharing ideas and to receive any needed inspiration or support. The coach mentoring session is held for 20 powerful minutes. You will be amazed at how much can be accomplished in 20 laser focused minutes.
The coach mentoring session is held over a telephone conference line, and must be used during your training and certification program. Your session must be scheduled Monday-Thursday between the hours of 9 a.m. and 3 p.m. (EST). The session must be scheduled in advance.
5) Recorded Practicum Feedback Opportunity:
During your training program you will have an opportunity for the trainer to listen to one recorded practicum session with you and your practice clients (optional). The trainer will provide you with specific, supportive and detailed feedback regarding your coaching skills.
6) Personalized Post-Graduate E-Mail Coach Mentoring (After your program has ended):
You will also have an opportunity for 30 days of e-mail coach mentoring once you have completed your certification program. This is to assist you as you continue to implement what you have learned.
Trainer's Experience:
Specialty certification as a Adolescent Coach, Youth Development Certificate, over 10 years of experience related to working with the youth including being the regional coordinator for a stop teen pregnancy program in her county, Creating Positive Relationships Instructor for middle school students in her county, co-directing a middle school after-school program, facilitated girls self-esteem workshops for teen beauty pageant contestants, and working on an adolescent behavioral unit as a Nurse. She also provided coaching services for at risk youth through a partnership with a community agency in her area and a juvenile services provider.
To find out the investment, please go to the fees page. It is located right under the link for this page.