What if in 12 weeks your life could be totally transformed? Through this training program you have Dr. Shauntel available as a private trainer, mentor, and coach! She has over a decade of wisdom and experience in the coaching profession! She understands exactly where you are and knows how to get you where you desire to be!
This Program Offers: Flexibility, Freedom and Live Support!
Classes are conveniently recorded for you!
This program provides you with the foundational coaching information that you need to know for successful coaching. If you choose an advanced certification program, it is a build upon to this life coach training and certification program. If you are interested in an advanced certification program, you must complete the foundational coaching program first.
Classes that Fit Your Lifestyle:
Here at The CASE Institute there is no need to work your life around school, you can work school around your life! Our training programs are designed to fit your specific needs. We give you power and freedom through a flexible certification program.
This program provides you with a blend of online study, and personalized trainer support. Through this high quality online program you can fit your coaching education into your busy schedule. This is a great opportunity for busy moms, those who work, or those who have other personal or professional obligations. Your coaching certification is waiting on you, all you have to do it take the first step. Complete your program, around your lifestyle, and fulfill your dreams!
About the Program:
This accelerated, content packed program is an exceptional learning format that has captured the best of both learning environments by blending online study, trainer led recorded classes, live coach mentoring, e-mail coaching during your training program, and access to personalized attention from the trainer. This program can be completed in 12 weeks.
Our trainer has worked diligently to provide a world-class training program that works for you. She understands that you may not be able to take time out of your schedule to attend live classes so she created this amazing opportunity for you. You don't have to worry about missing any classes. There is no time away from home, or work, no travel fees, no required meeting times, and you study according to your schedule and not ours.
Through this program you will receive training through weekly downloadable recorded classes (MP3 format) and weekly downloadable lesson modules. You will listen to your trainer led recorded class at a time that works for you, according to your schedule. You will feel as if you are sitting down with the trainer in powerful training sessions. You will learn exactly what you need to succeed, on your time. Your recorded classes are no longer than 1 hour in length.
Benefits of Our Program:
Do you need a accelerated program to jump-start your coaching career? Train from the comfort of your home. Study in your pajamas, at the park, or at your favorite restaurant. Our online/recorded class program is specifically and uniquely designed to meet the needs of busy adults who need a convenient, high-quality, personalized training program that does not interfere with their schedule, work hours, family life or other responsibilities.
Our accelerated program provides you with the key information that you need to know to be a successful coach, and to successfully launch a coaching practice. We have excluded any unnecessary information that is not time sensitive. Our program will allow you to get trained and begin changing lives quickly. Even though our program is accelerated, it is content packed, professional and high-quality.
We understand that not every ones learning needs are the same, so we have this convenient leaning format for you to complete your training and certification. Our blended program is customized just for you.
Dual Certification Opportunity:
For a very affordable investment you have the opportunity to choose an additional advanced certification. This will provide you with a dual certification opportunity. You may choose another area you are passionate about. You may make your choice on your registration form. When you graduate you will have two certifications.
If you are choosing an advanced certification you will have additional modules and audios. This will add 15-20 additional training hours to your certification program.
Choosing an advanced certification is optional.
You may only choose one Advanced Coaching Certification:
Certified Confidence and Self-Esteem Career Coach Please Click Here
Certified Confidence Makeover Coach™ Please Click Here
Certified Faith-Based Success Coach™ Please Click Here
Certified Mindset Mastery Coach Please Click Here
Certified Self-Care Coach Please Click Here
Certified Weight Success Coach Please Click Here
Certified Women's Inner Power and Purpose Coach (CWIPPC)™ Please Click Here
How to Access Your Class:
Program materials are uploaded every Monday morning by 8:30 a.m. (EST). You have until Sunday at midnight to access your program materials. You will access your recorded class through a download. You can click and listen to the recorded class right from your computer, or your phone. You will log in to download your training materials (recorded classes and modules). The only thing you do is log in and click and listen and read or download to read and listen later. It really is that simple!
Many of our students create a 3 ring binder of their program modules. This is great not only during your training, but after your training as well for future reference for years to come.
The only thing that you will need for class is internet access, an e-mail address for the trainer to communicate with you, and adobe reader to download your modules. If you don't have adobe reader you can download it here for free http://get.adobe.com/reader/ this will allow you to download your modules in PDF format.
Additional Study Hours:
You will need to dedicate approximately 2-3 hours a week to studying materials, homework assignments, and practicing your coaching skills.
Coach Training Support Package:
Our program is concise and thorough, but these additional benefits have been included for you just in case you would need any additional guidance or support.
The coach training support package is designed to assist with your success as a coaching student and as a coach. Even though you are an online coaching student you will not be on your journey alone. You have a personal mentor there to assist you every step of the way. You have an abundance of support available to assist you to be the best coach that you can be. The support package includes, weekly personalized email coach mentoring, two live coach mentoring sessions (between the hours of 9 a.m. and 3 p.m. EST), two live supervised practicums (between the hours of 9 a.m. and 3 p.m. EST), three recorded practicum feedback opportunities, 3 months of post-graduate coaching and mentoring.
Class Start Dates:
Please click the following link for program dates Please Click Here
Requirements to Become Certified: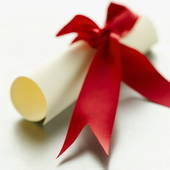 Please read the certification requirements below.
You mush have a High School Diploma or G.E.D., and understand the English language (Our trainer only speaks English, and materials are in English).
Satisfactory completion requires, completion of the reading of modules and achieving at least an 80% on the open book final exam. Your completed assignments are to be e-mailed to your trainer.

If for any reason you don't pass the final exam you will receive a complimentary one-to-one training call. During this call the trainer will work with you privately to offer a training review, and to answer any additional questions you may have. You will then be eligible to retake the final exam. Our exam does not cover anything that is not in your training materials.
As a coaching student to further demonstrate mastery of your coaching skills, you are also required to submit a coaching log documenting at least 25 practice coaching hours (the coaching log is provided to you). Your practice hours can be paid or pro-bono. You can submit practice hours from clients, family, friends or co-workers.
Your assignments (except the final) are graded on a pass or non-pass scale. If you complete all of the assignments satisfactorily then you will receive a pass, if you don't then you will receive a no-pass. After you have successfully completed your training, and your balance has been paid you will receive your certifications via postal mail within 3 weeks.

Once you have successfully completed the program you will be awarded a certificate certifying you as a Certified Life Coach. You will also be able to use the CLC designation, and the

designation associated with your advanced certification.
Training Topics Covered:
Foundational Coaching Skills
Overview of Coaching Forms
Being an Inspiration Through Coaching
Ethical Guidelines and Professional Standards
Coaching Scenarios With Client and Coach Responses
How to Ask Powerful Coaching Questions
Discovering How to Best Coach Your Client
Helping Your Client to Prepare for Obstacles and Roadblocks
Client Welcome Packets and Accountability
Empowering and Motivating Your Clients Toward Success
3 key Principles of Coaching
Choosing Your Coaching Niche
Following Your Passion and Purpose As a Coach
How to Stand Out as a Coach
Powerful Questions to Use With Your Clients
How to Assist Your Client to Overcome Obstacles
Identifying Your Coaching Niche
Offering Strategy Sessions
How to Deliver a Client Attracting Strategy Session
Converting Prospective Clients to Paying Clients
Designing Coaching Sessions
Advanced Coach Training
Assisting Your Client to Successfully Set and Reach Goals
Creating Possibilities For Transformation
Empowering Your Clients for Success
How to Assist Your Clients to Set and Reach Their Goals
Creating a Client Action Plan
How to Jump-Start a Coaching Session
How to Create a Powerful First Session
How to Lead in Your Sessions
How to Successfully Structure your Coaching Sessions From Beginning to End
Designing Group Coaching Sessions
Step-By-Step Format for Your Coaching Sessions
Group Coaching Session Outline
Creating Coaching Seminars
Creating Coaching Workshops
Personal Foundation
Identifying Passions and Strengths
Developing a Personal Vision
Overcoming Roadblocks and Obstacles
Productivity and Time Management
Business Development
Naming Your Coaching Business
Developing a Mission Statement
Developing a Professional Vision
Jump-Start Your Practice Guide Sheet
Choosing your Domain Name
Developing a Business Plan
Designing a Vision for Your Business
Generating Multiple Streams of Income as a Coach
Designing Your Fee Structure
Collecting Payments from Your Clients
Creating Tiered Coaching Packages
Search Engine Optimization (SEO)
Effectively Marketing your Life Coaching Business
Benefits of Internet Marketing
Overview of Various Marketing Strategies
Website Ideas and Strategies
Tips to Create a Powerful Website That Attracts Clients
Resources and Tools:
Customizable New Client Welcome Pack
Customizable Client Contract
Customizable Client Intake Form
Legal Forms to Protect Yourself
Outline for the First Free Session
Blueprint for the First Official Session
Return On Your Investment:
You will learn how to charge for one-to-one clients, group clients and for workshops and seminars. All which have the potential to generate income for you. You can repeat the income generating process over and over.
Your return on investment also includes how amazing you can feel when you achieve your goal of certification, the power to assist others with life change as a coach, and your potential personal, professional and financial growth. The return on investment is priceless.
To pursue a college degree in the helping field could cost you $40,000.00 or more. But you won't have to pay any where near that amount. For the fraction of the cost of a college degree, you can learn a lucrative skill to help you help people and make more money.
We take pride in being blessed to be unique, and to stand out in the world of coach training. Dr. Shauntel's impressive background and the training program are both designed to help propel your success! The results you can achieve are priceless!
Current Program Investment:
Regular Certification Track:
Option A: $2,597.00 (If you are paying in full you will receive a $100.00 pre-paid tuition discount).
Option B: 5 payments of $539.40 (The total investment is $2,697.00).
Option C: Extended Payment Plan: 10 payments of $269.70 (The total investment is $2,697.00).
Dual Certification Track (Certification as a Certified Life Coach, and your choice of certification as a Certified Confidence Makeover Coach, Certified Faith-Based Success Coach, Certified Mindset Mastery Coach, Certified Self-Care Coach, or Certified Women's Inner Power and Purpose Coach):
Option A: $2,897.00 (If you are paying in full you will receive a $100.00 pre-paid tuition discount).
Option B: 5 payments of $599.40 (The total investment is $2,997.00).
Option C: Extended Payment Plan: 10 payments of $299.70 (The total investment is $2,997.00).
There is a $300.00 difference between the regular track and the dual certification track. So if you choose the dual certification track you are receiving the additional training, and certification for only $300.00 more. If you don't need the dual certification track, you can just pay for the regular track, and save $300.00.
What is your personal, professional, and financial transformation worth to you? The cost of the program is not an expense, it is an investment into your personal, professional and financial life. And you deserve it.
If you choose to use the payment plan, payments are charged automatically every 30 days through the secure PayPal server.
To register please click below. After you have registered you may then proceed to the Checkout/Make Payment page to complete your payment through the secure PayPal server. You will receive your new student coach welcome information within 48 hours (excluding weekends and holidays).
Refund Policy:
100% Satisfaction Guaranteed!
Once your payment or deposit has been made there are no refunds available. When your payment or deposit is made you receive access to the materials and resources, therefore no refunds are given. But we will work with you diligently to ensure your 100% satisfaction. If you need to cancel your training for any reason 100% of your tuition can be applied to the same program within 3 months. You will not lose your investment.