What is a Certified Lifestyle Wellness Coach?
If you have a passion to inspire and empower others for happier, healthier, and harmonious living then this certification program may be just what you have been looking for! This program will teach you how to assist others with lifestyle wellness. You will inspire and encourage lifestyle wellness, and help your clients to become aware of behaviors that can prevent total well-being, and unleash the motivation to live a happier and healthier lifestyle. This program not only inspires your clients to be healthier, but happier and whole as well.
With escalating medical costs Certified Lifestyle Wellness Coaches are much needed. It is time for Lifestyle Wellness Coaches to have visibility nationally as a solution to increased costs related to health care, and overall happier, and healthier individuals. Individuals, employers, insurance companies, and even the government are searching for solutions to the escalating costs of health care. We have a solution through this amazing certification program. Just imagine how rewarding it will feel for you to assist individuals with happier and healthier living. How amazing will you feel to know that you are joining this movement to assist individuals to live healthier and happier?
A Program Designed From A Holistic Perspective: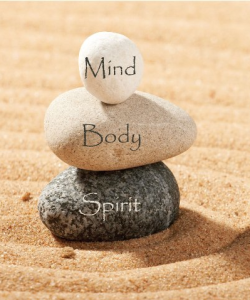 Through this program we blend the mind, body, and spiritual approach (living happier and more fulfilled from within) to help you to assist your client to achieve wellness success and fulfillment in their life. Many people know they need to make changes in their lifestyle, but they are not sure how to do it, you will help to bridge that gap. You will empower individuals to transform from feeling unfulfilled to living happier, healthier, and whole from the inside out.
This certification program is a inspirational holistic breakthrough program that focuses on the whole person. When all parts are addressed holistically this can assist the individual to achieve positive healthy living. This can also help to improve the overall health of the individual by promoting health from a whole person perspective. Our approach is motivational, inspirational, supportive, transformational, and empowering.
We believe in TOTAL life balance, and living happier and healthier. Our certification program is designed to create positive healthy living, and optimal health. This certification program is designed to assist the client to maximize their life potential. We believe better on the inside equals better on the outside.
The Inspiration Behind This Program:
Dr. Shauntel has worked for many years as a corporate onsite health nurse and a nurse case manager where she educated, and coached employees and patients on health and wellness issues and healthy lifestyle living. She literally managed thousands of lives as a nurse case manager.
She also traveled throughout the state of Indiana to employers to provide on-site health services to employees. She developed a great rapport with employees and inspired them for healthy living. Many of the employers were very excited for her to the company week after week, and month after month because of her great smile, magnetic personality, dedication to make a difference, and genuine care and compassion.
She worked closely with human resource professionals, CEO's, business owners, employers and third party administrators regarding employee health and wellness and cost effectiveness for the employer. She will never forget the day a CEO and owner of a influential company came to her and asked for her assistance regarding what could be done to promote wellness within the company. During that conversation she felt a spark arise to help other professionals, but she didn't know where it would lead her.
Part of her job as a corporate onsite health nurse, and nurse case manager also included pre-certification, utilization management and reinsurance reporting. She knows first-hand how health care costs can affect individuals and employers. She was the liaison between the employer, insurance company and medical provider. She reviewed and pre-authorized thousands of medically related services. She was the one in charge of monitoring and reporting the costs of medical services of employees on the company.
She also maintained telephonic follow-up with employees who were going through health related issues. She would call them weekly or monthly consistently to monitor their compliance and progress. It would touch her heart when she would have conversations with those individuals who were facing chronic or life threatening illness due to a medical issue that was not managed properly, or due to an unhealthy lifestyle habit. To hear them say "I wish I would have done something different" was just emotional for her. She has unfortunately experienced first-hand how unhealthy choices caused chronic diseases in the employees, and sadly at times even death.
She enjoyed inspiring and encouraging employees to make healthier choices, and supporting them during their efforts. She truly loved her job and making a difference, and the only reason she left was because she lost her job due to corporate downsizing in 2009. Even though she lost her job she never lost passion to make a difference. She has continued to make a huge impact in the lives of others every since she lost her job. And she feels extremely blessed to have an opportunity to offer you this program!
Lifestyle Wellness Coaching is NOT:
Counseling, therapy, psychological advice or solving the problem for the individual. Lifestyle wellness coaching is not a substitute for seeing a Dr., or medical professional. Through our program you are never authorized to provide medical advice, unless you are a licensed medical professional.
Topics:
Introduction to lifestyle wellness
What is lifestyle wellness?
The role of a Certified Lifestyle Wellness Coach
Inspiring your clients to live in holistic harmony
Helping others to awaken their best self
Whole life prosperity (mind, body, and spirit)
Keys to living an abundant life
The mind, body, and spirit connection
Key benefits to your clients living a happier and healthier lifestyle
Holistic lifestyle management
Tips for a positive mindset
Unleashing a happier quality of life
The connection to living happier and healthier
Class Information:
This advanced certification program is conveniently delivered through downloadable modules. The class information is available to you online. You will receive a online link to download your certification modules. You can click and read your certification modules right from your computer, or print them off (you can keep them in a 3 ring binder for future reference).
You are able to contact your trainer by e-mail for any questions. Since you have already completed the foundational training this program can be completed in as little as 20-25 additional learning hours (with dedication and commitment). This online training program can be spread out over a few days or a few weeks. You control your learning pace.
There is no final exam for the advanced certification program, but you are required to complete and submit competency assignments. Successfully completing the competency assignments and receiving positive feedback demonstrate your competency to receive certification.